Prospects for the development of innovative entrepreneurship in Georgia.
Ключові слова:
innovation economy, competitiveness, innovative entrepreneurship, development
Анотація
In the age of globalization the fate and future of a country and its competitiveness in the market depends on its ability to be included into the new innovation contours of the world economy. Two level system of factors define the prospects for the development of innovative entrepreneurship. The first level encompasses those strategies and methods, which are applied by the firms to reach and maintain competitiveness in the world market. At the second level government is a decisive factor, which provides direct or indirect support for local innovative firms.
Посилання
Портер М., Конкуренция, М., 2001.
Внешнеэкономическая деятельность предприятия. Под редакцией Л.Е. Стровского. М.: ЮНИТИ, 2007.
Б. Хилл., Д. Пауэр., Бизнес-ангелы, М. «Эксмо» 2008.
Х. Нойбауерт, Инновационная деятельность на малых и средних предприятиях, http://www.cfin.ru/management/strategy/smallbiz_inno.shtml
International Business, The Challenge of Global competition, Ball, McCulloch, Geringer, Minor, McNett,11- th ed. 2008.
Sh. Shaburishvili, Georgia's Innovative Development Prospects Under Conditions of Globalization, mag. Sakartvelos Ekonomika N4 (125), 2008.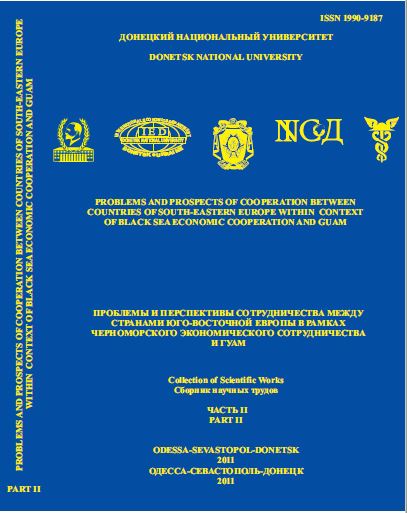 ##submission.downloads##