Financial globalization, integration and emerging european economies.
Ключові слова:
financial globalization, financial integration, emerging European countries, economic growth, capital raising
Анотація
The purpose of this paper is to shad light on the impact of financial globalization and integration on emerging Europe countries. In the first section connection between financial globalization and capital raising will be analyzed. Part two will deal with the effects of financial integration on growth in European transition economies. In the third part the emphasis will be put on the influence of financial globalization on fiscal performance in emerging Europe. Finally, in the concluding part, the impact of 2007-2009 crisis on financial globalization will be analyzed.
Посилання
Arvai Sofia (2005), "Capital Account Liberalization, Capital Flow Patterns and Policy Responses in the EU's New Member States", IMF Working Paper No. 05/213
Begg David, Barry Eichengreen, Laszlo Halpern, Jurgen Von Hagen and Charles Wyplosz (2003), "Sustainable Regimes of Capital Movements in Accession Countries", CEPR Policy Paper No. 10
Blanchard, Olivier and Francesco Giavazzi (2002), "Current account deficits in the Euro Area: the end of the Feldstain Horioka Puzzle?" Brookings Papers on Economic Activity 2, pp 147-202
Buiter Willem and Anita Taci (2003), "Capital Account Liberalization and Financial Sector Development in Transition Countries"
Lane, Philip and Gian Maria Milesi-Feretti (2005), "Financial Globalization and Exchange Rates", IMF Working Paper No. 05/03
Hameed, Farhan (2005), "Fiscal Transparency and Economic Outcomes", IMF working Paper, Washington, DC
Hameed Farhan (2005), "A Fiscal Price tag for International Reserves", IMF Working Paper No. 05/81, Washington, DC
"Assessing and Promoting Fiscal Transparency: a Report on Progress", IMF, (2003), Washington, DC
Hauner David and Manmohan S. Kumar (2005), "Interest Rates and Fiscal Policy", IMF Working Paper, Washington, DC
Aizenman, J, (2007),"Large Hording of International Reserves and the Emerging Global Economic Architecture", NBER Working Paper, No. 13277, National Bureau of Economic Research, Cambridge
Aizenman J. and Sun Y. (2008), "Globalization and the Sustainability of large Current Account Imbalances: Size Matters", NBER Working Paper, No. 13734, National Bureau of Economic Research, Cambridge
Alfaro, L., Kalemi-Ozcan S. and Volosovych V. (2005), "Capital Flows in a Globalized World: the Role of Policies and Institutions", NBER Working Paper, No. 11696, National Bureau of Economic Research, Cambridge
Brione P. (2006)"The Debate on Global Imbalances", Central Banking, 16, pp 51-56
Bonfiglioli A., (2008),"Financial Integration, Productivity and Capital Accumulation", Journal of International Economics 76, pp 337-355
Golubovic Natasa, Stefanovic Tatjana (2011), "The Role of Macroeconomic Policy, Structure of the Economy and Exchange Rate Regime in the Post-crisis Recovery Process of Emerging Market Countries and their Enterprises", Paper prepared for the 8th International Conference for Marketing, Management, Finance, Consumer Behavior, Tourism and Retailing Research hosted by Centre for International Research in Consumer Location, Dubrovnik, Croatia, April 2011
Golubovic Natasa, Stefanovic Tatjana (2010), "Recession, Financial Sector Recovery and Policy Response: Evidence from Serbia", Paper published at Proceedings for 8th International Scientific Conference "Forces driving the Revival of the Companies and Economy", hosted by Megatrend University Belgrade, Belgrade, December 2010
Joyce, JP, Nabar M., (2009), "Sudden Stops, Banking Crises and Investment Expenditures in Emerging Markets", Journal Dev Econ 90, pp 314-322
Laeven L., Valencia F. (2008), Systemic Banking Crises: a New Database, IMF Working Paper No.08/24, IMF Washington DC
Caballero Ricardo (2010),"Feasible Global Rebalancing: A Case for Monitored and Temporary Dual Exchange Rates" available on www.voxeu.org
IMF World Economic Outlook, different issues
Transition Report 2009
Eurostat, European Commission database at http://epp.eurostat.ec.europa.eu
ECB Statistical data Warehouse at www.ECB.int
World Economic and Financial Surveys (2010), "Regional Economic Outlook: Europe: Building Confidence".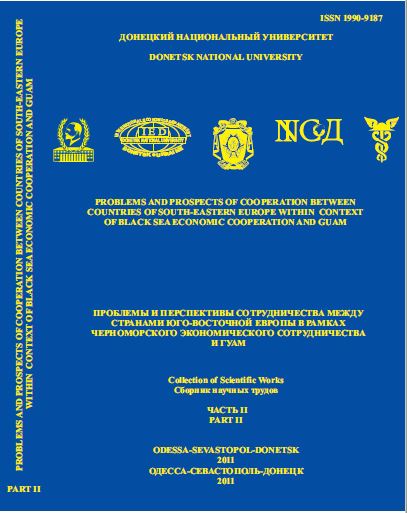 ##submission.downloads##